Our sustainability initiatives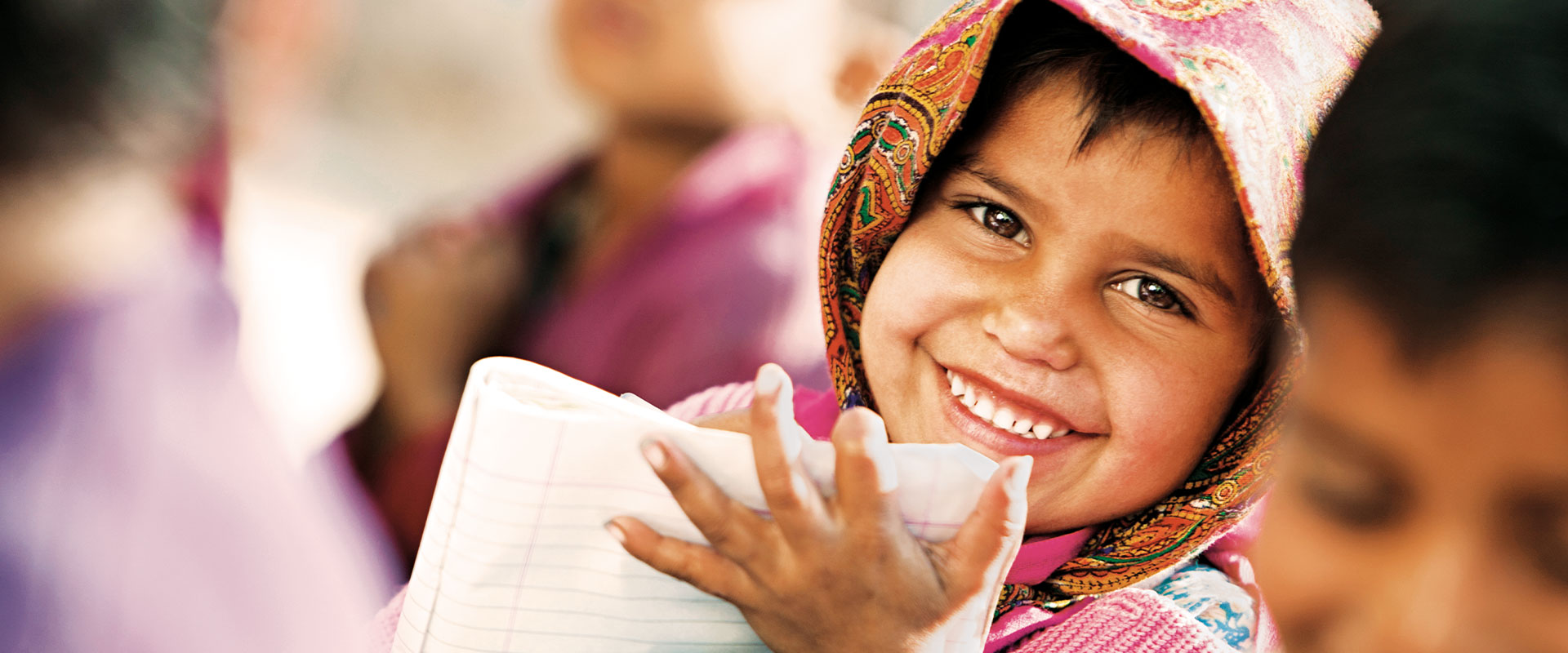 Smiles
Kindle hope
Our
sustainability initiatives
Colgate has always focused on 'Building a Future to Smile About'. We continue to make strides towards this long-standing commitment, through various programs and partnerships that bring our brands and values to life, across the nation. We work towards protecting the environment, as well as continually improving and enhancing the quality of life of individuals and communities.
Our SMILE STRATEGY 2025,
encompasses our beliefs and commitments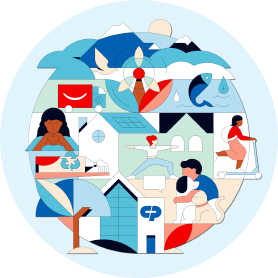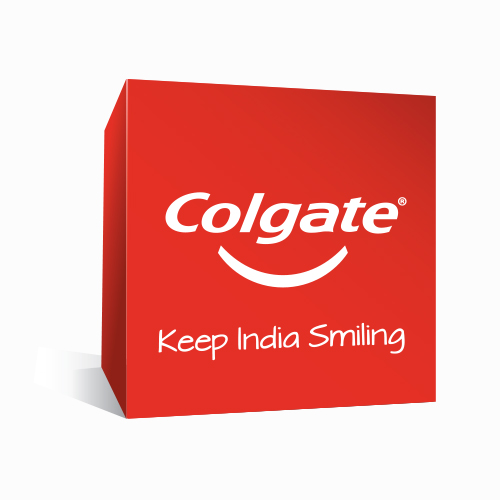 Keep India Smiling Foundational Scholarship Program
Our Keep India Smiling Foundational Scholarship Program was launched in 2019, in partnership with ShikshaDaan Foundation and Buddy4Study. It offers deserving candidates, who lack resources, foundational support through scholarships and mentorship in the fields of sports, academics and community betterment programs.
In FY 2021-22, in spite of the COVID-19 challenges, all the scholars were supported with 100% digital payments. One on one mentorship sessions were kicked off for the scholars in the education category. So far 1,650 scholars have been selected from 213 districts across 25 states. 84% of scholars come from families having an income of less than Rupees One lakh per annum.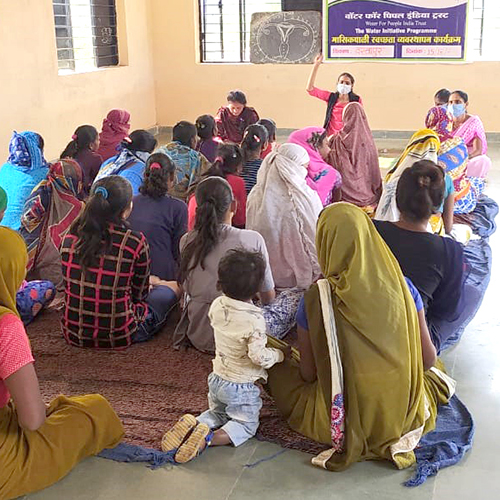 Digital Literacy for Women
A Digital and Financial literacy Program was launched in one of the villages. As a first step in the program, 100 Digital Smile Sakhis have been trained, who have further trained 10,000 women in FY 2021-22. We aim to train 50,000 women by 2025 from tribal, rural, urban areas & from less privileged backgrounds of Udaipur, Rajasthan.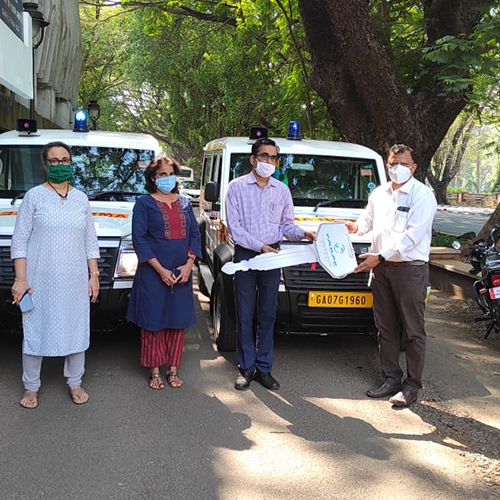 COVID assistance
Continuing our efforts towards fighting the pandemic we ensured necessary support in strengthening medical equipment infrastructure in Government Hospitals/ Primary Health Centers across the country. In addition to our CSR programs, we partnered with NGOs on upskilling women in health care assistance in rural areas across geographies to support needs of the health care personnel.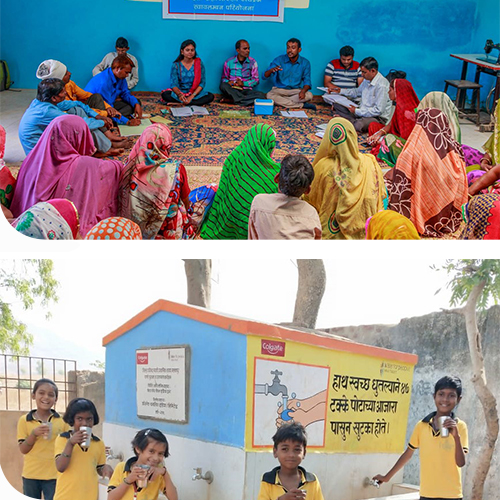 Women Empowerment with Water Augmentation
Water is one of the key pillars of Colgate's sustainability initiatives.
Colgate partnered with Seva Mandir for a comprehensive program developed to support livelihoods for women by enabling water availability and accessibility through various water augmentation interventions. The program supports more than 27,000 villagers, benefiting through enhanced agricultural livelihood, 1,200+ women beneficiaries directly across tribal villages in and around Udaipur, Rajasthan.
Colgate has expanded its partnership with water for people India Trust in additional 14 villages in Amravati district in Maharashtra to support accessibility of safe drinking water and water availability for sanitation. So far, water supply work has been completed in 21 villages and all schools and Ashramshalas in program location are equipped with safe drinking water and water for sanitation. More than 16,000 villagers have been benefited.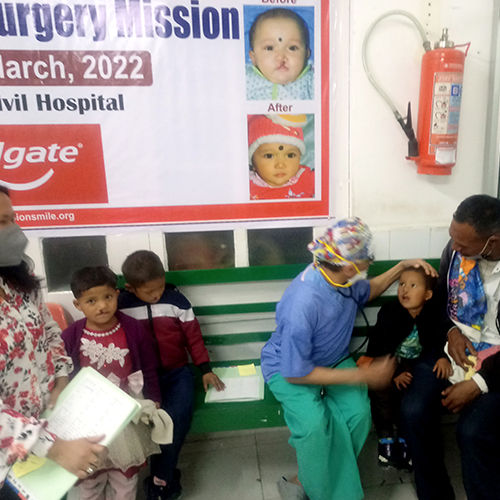 Cleft Surgery bringing Smiles Back
Close to the end of calendar year 2021, we launched a new Social Impact Program on Cleft surgeries and comprehensive care for the children belonging to low-income families, in partnership with NGO Mission Smile. The program was rolled out in Assam, Meghalaya, Gujarat, Tamil Nadu, Andhra Pradesh & Sikkim. We accomplished 275 surgeries by March 2022.