Smiles Fuel Potential – Our People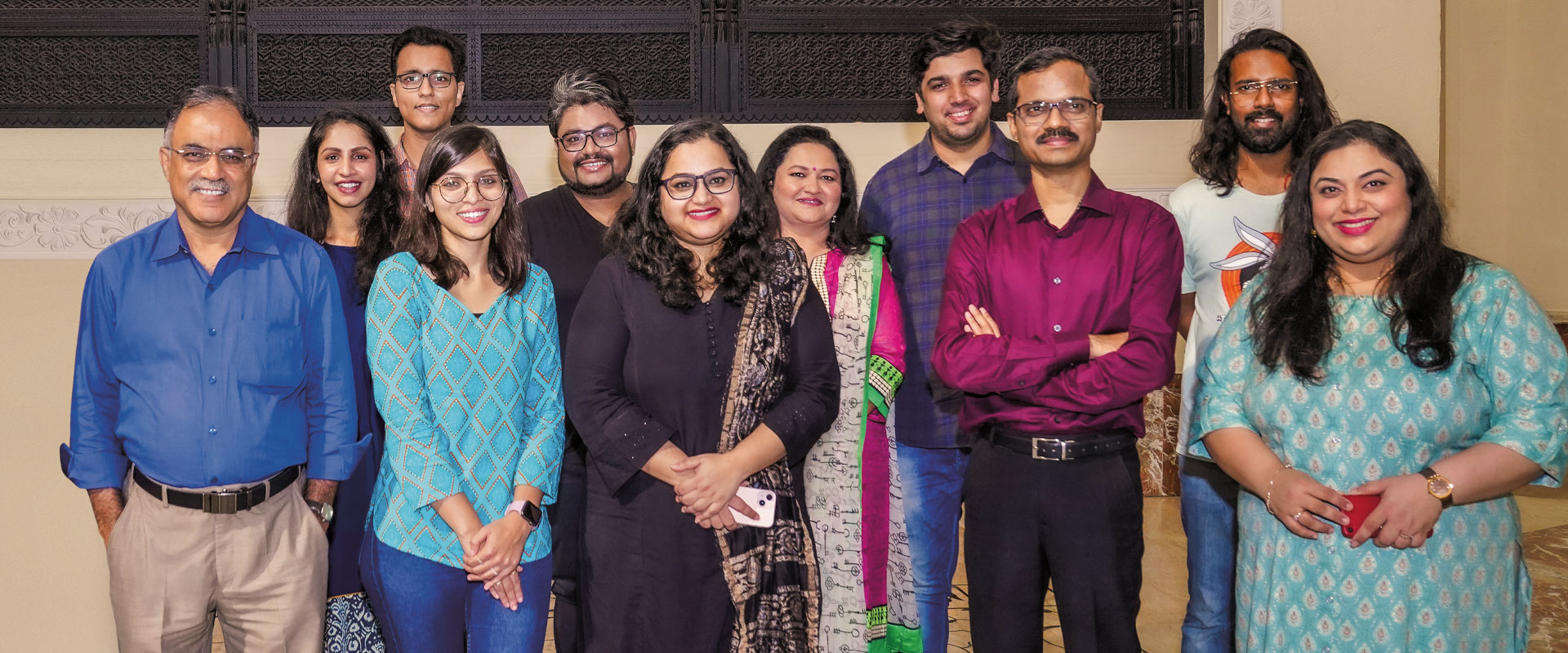 Smiles
Fuel Potential
Our
People
Our people at Colgate are the united force who drive our desire to create lasting impact and progressive growth. Their smiles are our foremost priority. We continuously strive to create a conducive environment for them, through people-friendly and inclusive policies that encourage growth, fairness, trust, equity, and transparency.
We adhere to the 'Managing with respect' and 'Valuing People' principles which are applicable to each one of us as well as our customers, our supply chain partners, and other key stakeholders.
Our journey over the past few years records the evolutionary steps undertaken to ensure our employees and their families continue to benefit from their engagement with Colgate. In this ongoing journey, we will continue to track our progress and review our policies to ensure employee engagement and well-being.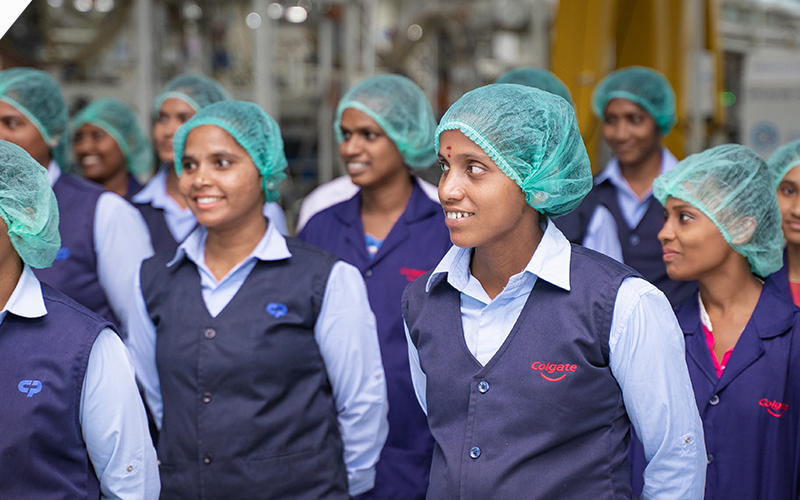 Our journey of Diversity, Equity, and Inclusion
Early on in our journey we included domestic partners (same or opposite sex) within the definition of 'family', from the perspective of various HR policies. Over the last two years, we revamped our Leave Policy for employees, with special emphasis on giving an equal opportunity to parents for childcare, regardless of gender, sexual orientation or way of becoming a parent.
We aspire to a workforce that mirrors the diversity of our consumers, customers and business partners around the world. We want our people to feel confident and proud to bring their authentic selves to work.
We continue to sensitize our people to the importance of DE&I through awareness sessions held on the subject around the year along with allyship training to understand how they can champion and support a diverse workforce.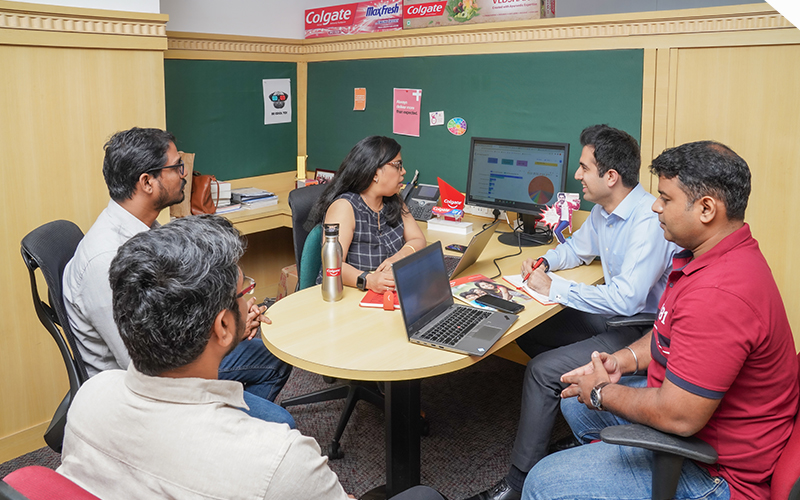 LEAP
The post-pandemic world calls for a new set of paradigms, beliefs, and strategies for success. For businesses to grow sustainably, our leadership paradigm needs to change in a way that reflects the realities of a new world.
We hence embarked on a journey to reimagine leadership development for Colgate-Palmolive India. The erstwhile Business Leadership Program was rechristened LEAP-Leadership Experiences and Advancement Program. LEAP offers young talent the diversity of experiences that they are seeking early on, while building critical future-ready capabilities for the organization with a focus on strengthening the 'core fundamentals'.