Smiles Amplify Passion – Our Brand Purpose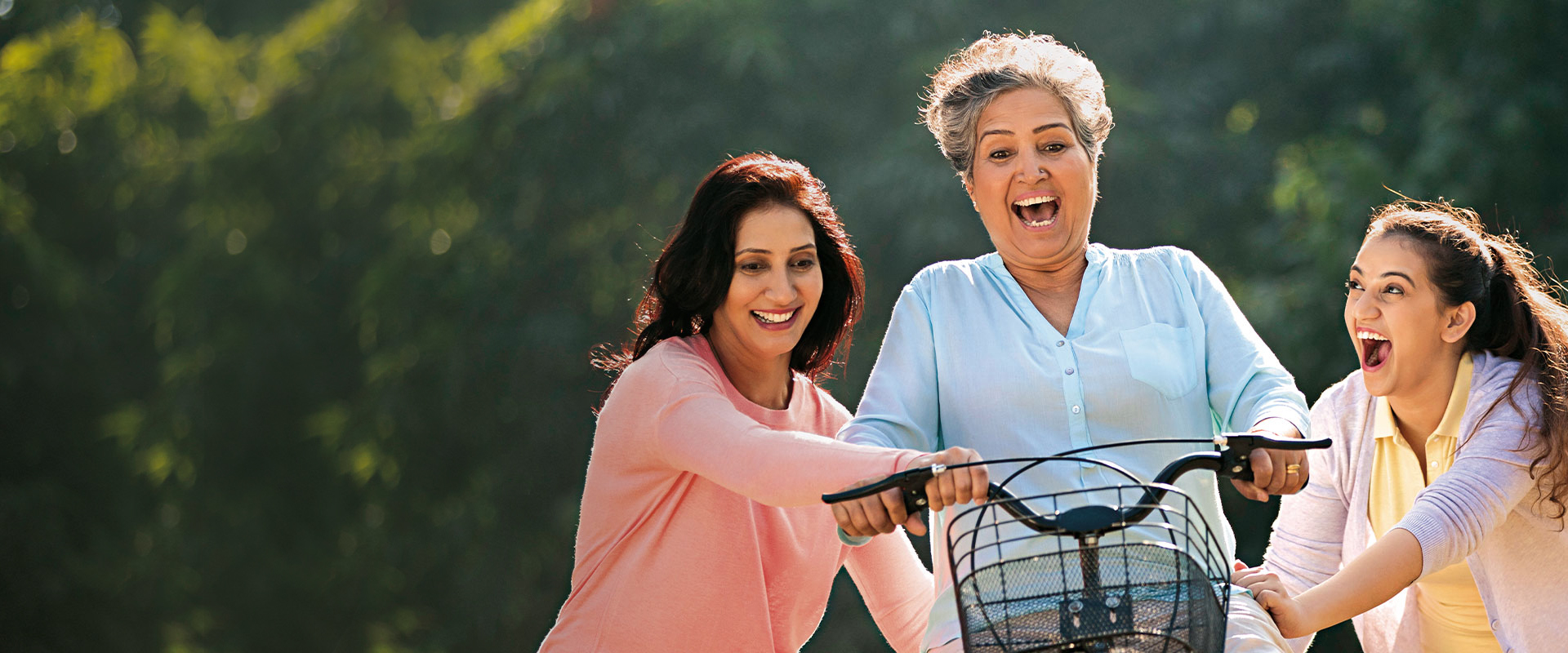 Smiles
amplify passion
Our
brand purpose
A smile is the simplest form of optimism: something we need now more than ever. At Colgate-Palmolive (India), we have been taking care of healthy smiles for more than 85 years. We continue to dedicate ourselves to championing optimism and making the world a better place through the power of a smile.
Our brand purpose is established in a strong belief that 'Everyone deserves a future to smile about'. It adds to the effectiveness of our message of confidence and optimism in endeavors that are close to the heart.
One of the hallmarks of our brand is the ability to celebrate stories of transformation that translate into feelings of optimism, inspiration, and confidence for all our stakeholders. We make sure that each of our efforts at connecting and engaging with our diverse audiences stands true to our brand purpose.
In this respect, our brand campaign 'Smile Karo Aur Shuru Ho Jao', continues to unveil stories that bring people together towards making their lives better.
Smile karo aur shuru ho jao
Our commitment to helping others harness the power of a smile can be compared with the success stories of people who had to walk on the unbeaten path on their way to success. They triumphed over all odds… with a smile! These are the kind of stories our brand campaign Smile Karo Shuru Ho Jao celebrates.
The message is aimed at helping people find a reason to smile even when the going gets tough - as everyone deserves a fair chance to create the life they want for themselves. In life, we come across moments that are transformational because of how we feel unsure of ourselves. That is when a smile becomes our secret weapon. It dissolves negative thoughts, strengthens optimism and gives us the power to take the next step forward.
If you've found your smile power, pass it on. Be the reason someone smiles today, so just Smile Karo Aur Shuru Ho Jao!
Campaigns on Real people real stories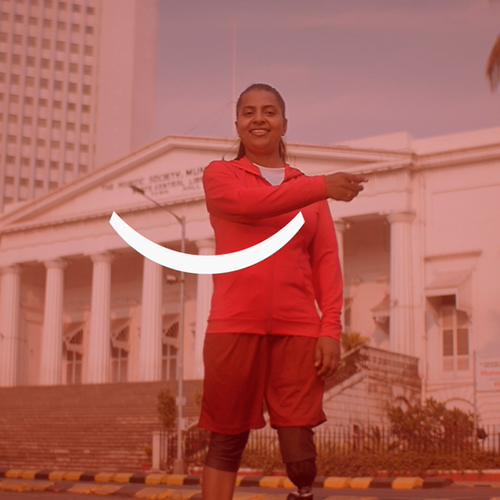 Kiran Kanojia
India's first woman blade-runner
Pushed off a train by a band of robbers trying to snatch her bag, 25-year-old Kiran Kanojia had one leg crushed under the wheels of the train. It had to be amputated for her to live.
She decided to do better than that. Live proud and make the country proud as a champion blade-runner; also, India's first woman blade runner.
Today, she juggles her time between running marathons and inspiring youngsters as a motivational speaker. Her smile is the smile of a winner who has won life!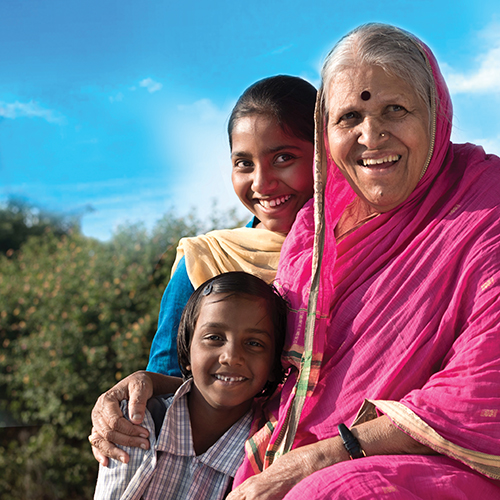 (Late) Sindhutai Sapkal
Mother to the homeless
Being turned out to the streets by her husband in her 20s, Sindhutai Sapkal found herself living among beggars on a railway station. When she saw orphans around her, she begged more vigorously for food and fed the children. Later, they became her mission in life.
Slowly and gradually, she became 'mai' or mother to thousands of orphans, whom she cared for and brought up. Many of them went on to become doctors, teachers, engineers, and more, and had loving families of their own. Sindhutai passed away in January, 2022.
Campaigns on our products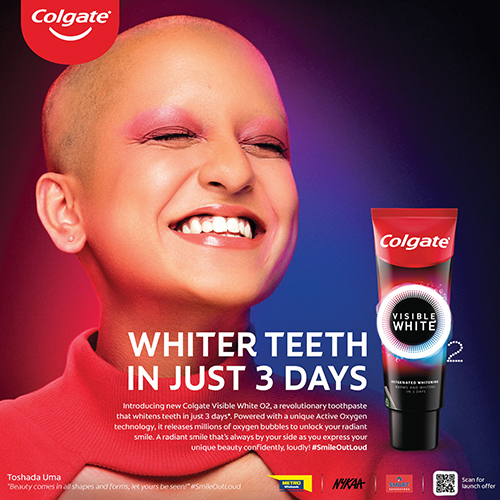 #SmileOutLoud -
Colgate® Visible White O2
The new Colgate Visible White O2 pioneering active oxygen technology helps whiten the teeth to a shade lighter in just 3 days (when used as directed). And researches prove that whiter teeth are not only considered as a sign of health but also adds to one's confidence on how they look. Our #SmileOutLoud campaign for the revolutionary product challenges the age-old conventions of what is considered as 'beauty'. The campaign encourages every young Indian to express their unique beauty through their radiant smiles and not let conventional beauty standards define us, thus expressing ourselves by 'Smile Out Loud'!
#SmileOutLoud celebrates three women influencers - Toshada Uma, Dolly Singh, and Prarthana Jagan, who have successfully challenged stereotypes using their unique beauty to make their mark in the world. Their radiantly defiant smiles speak of the bold beauty and confidence with which they face the world, having turned their so-called imperfections into expressions of their authenticity.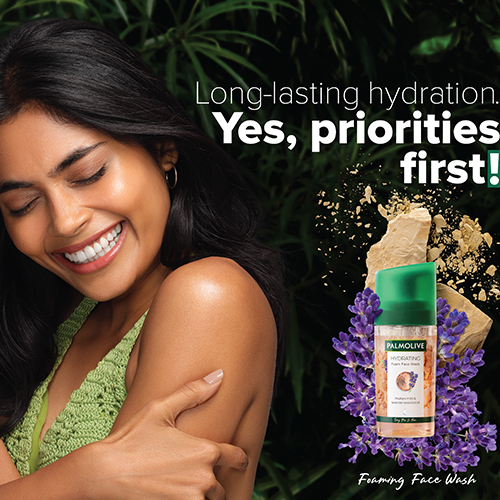 #SayYesToYou
Palmolive Face Care range
Recognising that modern Indian women put themselves last on their own priority list, impacting their overall well-being, which more often than not takes a toll and shows on their skin. 'Say yes to you', the campaign reiterates the brand's core message that Indian women, who have been conditioned to prioritize everything and everyone but themselves, need to indulge more and make self-care a priority every day. The campaign encourages and normalizes women prioritizing themselves while juggling the many responsibilities they shoulder in life, at work, and within their families.